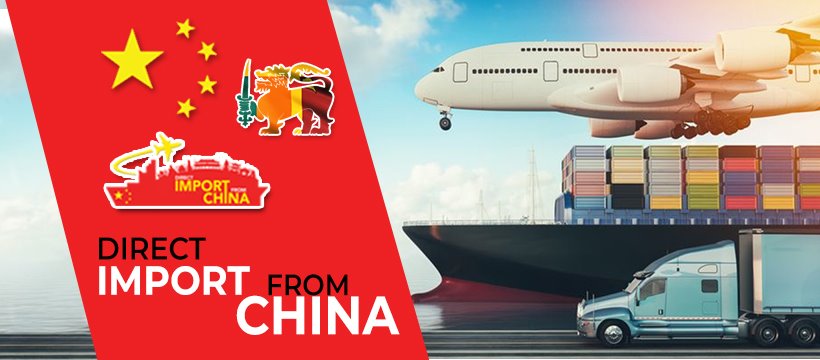 The current development of the epidemic situation in China, China's epidemic prevention requirements for entry personnel
Where are the markets in China?
Introduce the distribution of the Chinese market and the characteristics of each market. Let you know which markets to go to
What is the market procurement process like?
Introduction of a series of processes from product selection, quotation, order placement, photo taking, customization, to cabinet loading and transportation
How to buy in the market to get a good price?
Take you to understand the advantages and disadvantages of different procurement channels, choose the most suitable channel for you, and help you get the best price
China Entry Policy
China's National Health Commission (NHC) announced on Monday that the quarantine requirement for entry will be lifted from January 8, 2023.
From January 8, 2023, all tourists entering China only need to provide a negative nucleic acid test certificate 48 hours before the trip. When entering China, there is no need to submit the test results to the Chinese embassy or consulate to apply for a boarding health code. In addition, entry into China will no longer be quarantined.
Yiwu Market
If something in your hand says "Made in China", it probably came from this city – Yiwu, which is about 1.5~3 hours southwest of Shanghai and half an hour southwest of Hangzhou by bullet train.
Yiwu, a county-level city in Jinhua of Zhejiang Province, has the Largest Wholesale Market in the World, and thus is praised as "The World's Capital of Small Commodities". There are more than 400,000 kinds of little commodities gathered here, famous all over the world. Yiwu Wholesale Market, or China's Small Commodity City, is composed of Yiwu International Trade City (Futian Market), Yiwu Huangyuan Garment Market, etc. The tremendous Yiwu Market has over 70,000 stalls, which requires at least half a year to visit all of them. These stalls sell everything from birthday candles to Christmas decorations at unbeatable cheap price!
Every year, especially during the annual Yiwu International Commodities Fair held in October, buyers and businessman from all over the world will flood to Yiwu to make a one-day or multi-day buying spree for their stall, shop and supermarket.
Why Visit Yiwu, Jinhua, Zhejiang, China?
Make Bulk Orders at the Cheapest Price – Yiwu is the city where many of the world's cheap good originate. Almost every product there is on sale for about one-half, one-third, or even one-tenth of the lowest price available in the cheapest discount stores of your country. Besides, the quality of these items is in no way inferior. Here, you can make bulk orders of almost every small commodity you want at the lowest price!
China Yiwu International Commodities Fair – Every year in October, Yiwu welcomes the global businesses with the grand Yiwu International Commodities Fair, which is the 3rd largest trade fair in China beside Canton Fair and East China Fair.
About Visa
Foreign nationals need a visa to enter mainland China, including Hainan Island, but not Hong Kong or Macao. Separate Travel Advice for Hong Kong can be found here.
Eligibility for visas for travel to China remains restricted. At present, visas are issued for:
applicants who have obtained an "Invitation Letter" or "Verification Confirmation of Invitation" issued by a provincial foreign affairs office or department of commerce (M or F visa)
applicants who have obtained a "Notification Letter of Foreigners Work Permit" (Z visa)
applicants intending to visit a family member with a Z, M, or F visa
applicants intending to visit a family member who is a Chinese citizen or who holds a Chinese permanent residence permit
applicants (including dependents) who qualify for a high-level talent (R) visa
applicants who qualify for a transport crew (C) visa
If you remain in China longer than 6 months, you may need to get a Residence Permit.